Creative Startup Europe: Presentación de proyectos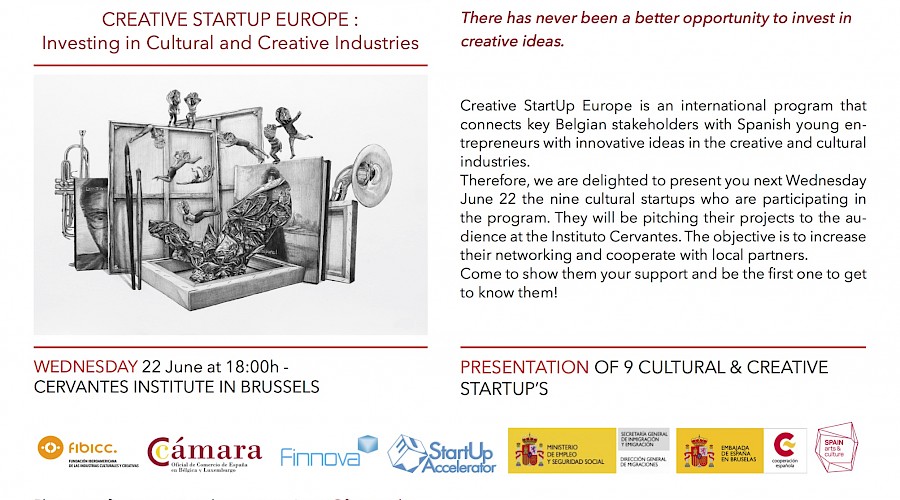 Presentación de nueve StartUp's del sector creativo y cultural.
"There's never been a better time to invest in the start of something creative".
Creative Startup Europe is an international program that connects key stakeholders in the local Belgium ecosystem with young Spanish entrepreneurs looking to disrupt their creative and cultural industries with innovative ideas.
Therefore it is our pleasure to present to you nine startup entrepreneurs who will be pitching their projects to you and a live audience on the 22nd of June and the Instituto Cervantes. These 9 startups are looking to raise awareness and expand their networks around their projects so your attendance is absolutely vital to their cause.
Be the first to hear about up and coming young enterprises though Creative Startup Europe.